The original Honda Insight has a "cult" like following. How did this odd looking hybrid attract so many fans? Honda introduced the first hybrid to America in December 1999. It was a month that changed a lot of what we thought we knew about cars. The first generation of the Insight was discontinued in 2006. The Insight prototype, by another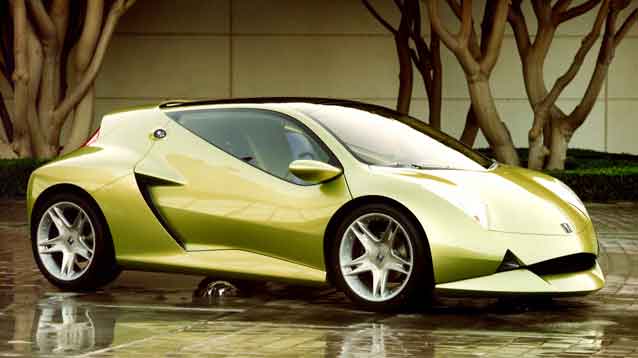 name, was first shown to the public at the Tokyo Auto show in 1997. It was a 2-passenger sports coupe. It had been in development for about 3 years prior to that. The Insight, code named the VV, was seen again in the U.S., at another auto show. In the summer of 1999, it was named the Insight and Honda released the details. Before they were sold a few Insights were available to reporters and politicians for road testing. Stan Stephenson, former Editor of Motor Age magazine, and a member of IMPA (International Motor Press Association) had a preproduction Insight in October of 1999. He called me at my home is Worcester, Massachusetts and I flew down to Philadelphia, Pennsylvania the next day for my first drive in what would become my first of many hybrid car purchases. First year sales were limited to less than 6,000 due to lack of production ability. Insights were made in Japan in the same small factory that built the NSX and the S2000. It has an all-aluminum chassis and is very high tech in chassis, aerodynamics, engine, hybrid software and electronics. The first year it was only available with a 5 speed manual transmission.
A little Honda History; Honda's first use of the Integrated Motor Assist (IMA) system was for F1 racing. This was to add more torque to the ICE coming out of the corners when RPMs are low and torque in not enough to get maximum traction. It never saw a race as it was not allowed. This type of system was finally used by FI in the 2009 s season. If you haven't been keeping up with Formula One racing, take a look. Also check put Formula E. Adding more torque electrically to the crankshaft works great as Honda has proven on and off the track. This Insight was light weight, streamlined, and efficient. It handled well and ran like a Honda. The old Insight was one of a kind.