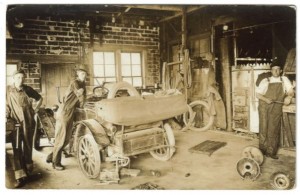 Deb and I are in our mid 60's born 18 days apart. I am older by about 2 weeks, so that makes me wiser, right? OK, enough BS already. Deb and I have lunch together most days at home, which is a short walk from the office. The conversation turned to male shop owners over 60 and the frustration they feel in today's world. Deb and I both get that. I ran my independent Honda / Toyota shop from 1977 to 2004. One shop owner said "While I am looking at a car and putting an estimate together these young kids are price shopping me on their phone in the waiting room". Another mature owner "Fewer shop owners join trade associations and show up to meetings". Still another "I feel all alone and I am making less money than before" or "Dealerships are taking away our customers". I have been accused recently of "getting out of the business so why should I (meaning me) promote it?"  Let's address this and find a solution or two.
1.      Send me a note and I will write up a policy sheet (free) that explains the relationship between the shop and customer
2.      I still believe that a shop owner should be a member of the local trade association and volunteer, but if money is tight or you don't have an association then consider this:
a.      Start an over 60 shop owners club
i.      Membership is free
ii.      Meet at a shop and rotate the meetings
iii.      Talk about the stuff that drives you crazy
iv.      Look for solutions
v.      Don't break the law and talk prices
3.      Why did I close my shop in 2004? ACDC was doing well. I was raising two boys and Deb was stuck at home with them too often. I also fell in love with hybrids and out of love with gas cars. It was never about the money, it was about the one life I have to live and what was important to me.
I encourage people to give their best and stay in the game, their game, whatever that is for them. If you are done running your shop, then do something else. You don't have to prove to anyone else or yourself that staying in business is a must. But if you are in the auto repair industry, do it well and find a way to stay positive. It is your shop and you have the final say in how it runs.