Hybrid and EV Specialization. Is it time? Is it for you?
Toyota trades places as the largest automaker in the world depending on the year. Why Toyota? Scott Van Batenburg, my older brother, bought a new Toyota Corona in 1966, drove it during college and after he got married. He loved that little Japanese import and it influenced my thinking about cars. I was 15 years old then and remember it well. Six years later I was working at Westboro Toyota as a technician (mechanic back then), driving a brand new 1972 Toyota Hi-Lux pick up truck, with a Honda TL125 competition motorcycle loaded in the back. Back then Toyota was not taken seriously by the Big 3. Then in 1972 Honda imported the Civic, a quirky small front wheel drive car that was the butt of jokes. I remember a Honda salesman commenting on the rubber strips that hid a series of spot welds near the roof edge saying "this car is so small they had to put the body side moldings on the top". Funny? Sure, but it tells us that those that mock something different, something they don't understand and don't take it seriously can end up missing the boat.
Fast forward to 2000 and hybrid vehicles were being looked at the same way. The first hybrid sold in the U.S., the Insight, was one of weirdest looking cars since the Citroen SM.  I ordered my Honda Insight on October 15,1999 after internet photos popped up on those greenie web sites. They just didn't show how strange it really was and when it showed up it was like trying to fall in love with an ugly dog at the pound. It needs a home but it has a face only a mother can love. The first hybrids were strange. Engines shutting down and starting up on their own. High tire pressures, dash board readouts that kept you informed of your fuel economy, and high voltage. Labels that reminded techs that "You will die" if certain covers were removed.  These "HIGH-BREDS" had high voltage battery packs that no one knew how long they would last, not even the OEMs.  Strange? Weird? You bet. Misunderstood by many. Ignore them, dismiss them, hate them, or embrace them but they are here along with electric cars and the new worlds largest auto manufacturer loves them.
I interviewed three shop owners from across America. I believe these shop owners have vision, those that look to the future while away from work but stay in touch the cars of today, their bread and butter, during the business day. These shop owners and many more are clearly planning ahead.
You can specialize, like transmission shops, and still provide other services. Van Batenburg's Garage, Inc. was my venture into the aftermarket. Opened in 1977 VBG as it was known, worked on just three makes; Honda, Toyota, Datsun. Specializing was a good business plan. It allowed VBG to have proper tools, information, training, and we were able to fix cars efficiently most of the time. Once I received management training the profitability part was easier to achieve as I realized most customers are willing to pay more at specialty shops than general repair shops. VBG's clientele were also ready to follow my advice, maintain their cars, and work with us on difficult problems as VBG was known as a credible and proficient shop within our specialization. It was a model that worked for over 26 years.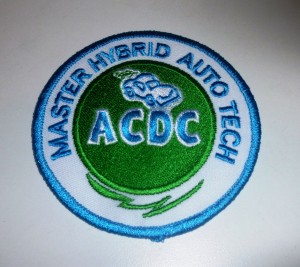 Many people ask me why I no longer own a shop. I think that is a fair question and the answer is simple. I started ACDC in 1998 as a response to Massachusetts upcoming I/M program. In 2000, running two successful companies, Deb, my wife, and I decided to adopt one more child, Will, a teenager is foster care. Something had to go. VBG was closed in 2004. Enough about me, what about other shops?
Meet Andy Fiffick, a former Ford Motor Company employee that has six shops in the Cleveland Ohio area that specialize in hybrid service. This is not to say that all they work on is a hybrid, that isn't possible when less than 3% of the cars on the road are hybrids. RadAir was an existing radiator and air conditioning shop when Andy bought it thirty years ago. After looking at the market place other services were added, a corporate logo was used in promotion, and more shops were purchased, managers hired and partnerships formed. Andy first thought of hybrids when he attended an AMI class in Florida that Deb and I, both AAM's, were instructing. In August of 2004 RadAir ordered an Escape Hybrid, took delivery in April of 2005. ACDC was hired to train the staff and the first ACDC qualified hybrid center was ready for business. The marketing has included articles in the newsletter RadAir sends to their customers. The company hybrid was entered in the Tour de Sol hybrid fuel economy event in the spring of 2005 with Andy and employee/friend Dusty behind the wheel.  First place, a trophy, and the bragging rights to go with it.  MPG was 42.98 over a 548 mile run. RadAir found it was not a large expense to get into the hybrid market, in fact the added free publicity has more than offset the upfront costs.
D.J.s Auto is owned by a bright middle aged New Englander, Danny Pothier. A 10 bay shop in a small Central Massachusetts town, it is one of the best shops in town. ACDC is only 30 miles away so Danny and I have know each other since ACDC started in business back in 1998. After being around the ACDC hybrid fleet it was just a matter of time before the new business cards were printed that included hybrids on the bottom line. Are there lots of hybrids in Leominster? No, mostly this is a blue collar town but Danny knows that his business needs all the customers he can get. One customer that goes to the local dealership is one too many.  Danny and his crew have been staying up on the latest technologies that are non-hybrid related, so adding hybrids wasn't too hard as they were well trained to start with. Hybrids just add more electronics with the high voltage thrown in to keep it exciting. Danny bought an old Insight but still drives a truck, but I can sense him getting ready.
Art's Automotive is located in hybrid country, which would be Berkeley, California. It is almost uncool to not drive a hybrid if you live in the area. It is politics, the environment, and economics that the owners of hybrids talk about when you ask them why they bought a Volt, Prius, C-Max, Leaf or any other hybrid or Plug-in on the market today. Hybrids are sold by almost everyone. The global warming concern and imported oil are reasons most often mentioned as to why they bought a hybrid. What does this mean to Art's Automotive? His shop must be tuned into the customers concerns such as fuel efficiency, the war in the Middle East, renewable energy, clean air, bio-fuels, and many more auto and non-auto related issues. Hybrids are purchased by intelligent and successful people who choose Hybrids or EVs when they could afford any car they want.  Making them feel accepted is important and Art knows this. Arts techs are all hybrid trained and Art owns a hybrid himself. Art has a great web site that educates and helps promote his business.
The demographics are important. According to a survey from www.hybridcars.com  "Hybrid owners have higher income, much higher than the average car buyer—approximately $125,000 a year versus $85,000 a year for the average buyer.  They're more likely to be female and hybrid drivers are a few years older than the average car buyer—closer to fifty rather than the average age of forty".  This is a great population to invite into your shop.
Once you learn how to fix these cars and get the equipment, you just go out and get customers. Will your bays instantly fill with hybrids? No, of course not, but you will not have any hybrids to service if you don't let the world know. And what about Van Batenburg's Garage? It is safe to say we were the first aftermarket shop in the hybrid business in North America, maybe the world. In March of 2000 ACDC taught our first hybrid class. It was one evening, 3 hours, and I had a hard time filling the time with my hybrid knowledge so we all drove the Insight at break time. I think we had 6 techs show up, 3 of who worked at VBG. It was a start. Later that year ACDC and VBG hosted a hybrid rally. It was only Insights, all 6 of them. I did a consumer class, we drove to a restaurant, swapped hybrid stories, and answered lots if question to the other patrons that were dining that day. It was fun. VBG was on the hybrid consumer map. I loaned the VBG Insight to the Massachusetts Audubon Society, brought it to Earth Day, the local paper did a front page article, Worcester Polytechnic Institute, WPI, had a look and a drive, the water department asked me to explain hybrids (They eventually bought a Prius to read water meters) and customers borrowed the car when they were in for service. The ACDC Insight appeared on the cover of a national trade magazine in 2000. Overnight VBG was in the news. One of our young techs borrowed the Insight for prom night. He promised not to drink and drive. Seventeen years later the Insight is still drawing looks (pays to be odd), amazes people with its fuel economy and advanced technology.  Even though VBG is no longer in existence, the lessons learned can be passed on. The old garage is now a hybrid / EV training center.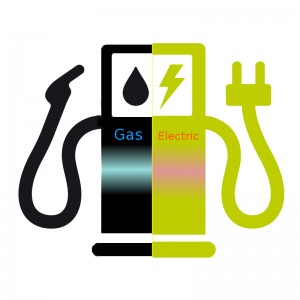 If you are "just" a general repair shop, what will set you apart form the rest? Dealerships are the competitor you should be the most concerned about. Don't leave your customers behind by dismissing the hybrids and plug-ins that travel down the street your shop is on. There are over 4.5 million hybrids and 500,000 plug-in in the USA, many in New York State. The numbers of hybrid and EV sales are growing every year. If you plan on staying in the repair business, then hybrids need to be part of the plan. Will you go deeply into it like Art's Automotive, add it to your business card like D. J.'s, buy a hybrid and compete in a mileage race as RadAir did?
Hybrid technology is just a smart way to make any vehicle more efficient. That is all it does. Less fuel, less CO2, less imported oil. What is wrong with that plan? When your customers have a hard time justifying the car or truck they drive now, it only takes one trip to a dealership over the weekend that sells hybrids or plug-in cars to win them over. Using no gas is also a possibility for many. On Monday that great customer is no longer yours. And that is a sure fire way to keep loosing market share. No matter how you plan on integrating hybrids into your techs lives and service writers' knowledge, one thing I am sure of is in your future there is a hybrid owner waiting to bring you their car.  Waiting just makes it harder to catch up.
Craig Van Batenburg  CEO   ACDC
edit 12/30/16