To Order call the office at 508 826 4546
Or go to the "Contact Us" Page and send us a message.
We don't use online ordering to ensure you get exactly what you need.
Milli-Ohm Meter and ACDC Instruction Book/Case (MWV001)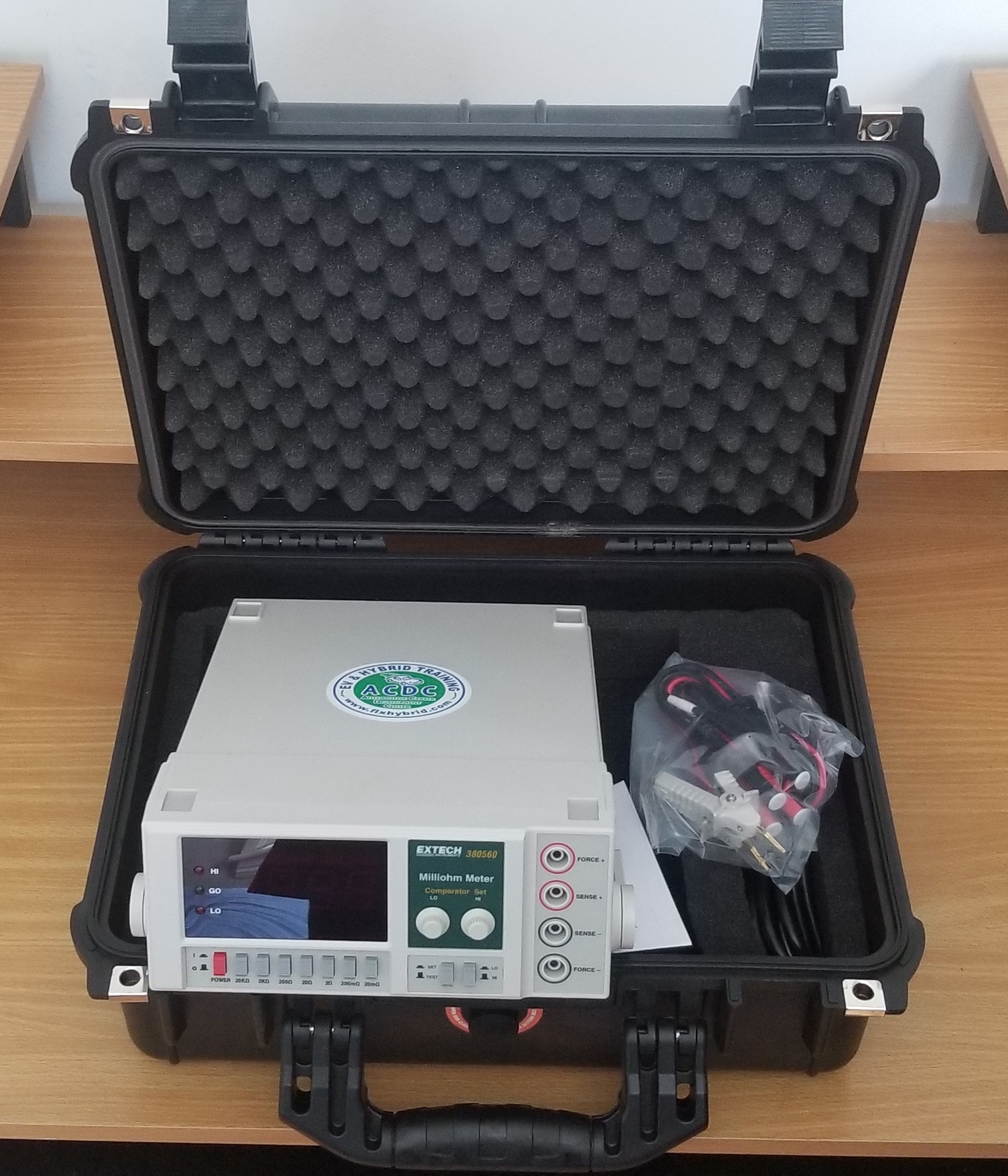 Share this product
Why use a Milli-Ohm Meter?
The ohm meter that is part of a typical DVOM is not accurate testing loads under 1 Ohm
What do I need it for?
It can be use anytime you want an accurate reading but with EMVs the stator in the electric motors can fail and this is a good way to test the windings, whether it is a permanent magnet (PM) motor or Induction.
What is included in this package:
The same milli-ohm meter used at the ACDC Training Center
ACDC supplied Hard Case
ACDC's MilliOhm Meter Manual
Positive and Negative Force and Sense Test Leads
120V AC Power Cable
Free Web training
Tech Support if bought from ACDC