Electric Drive (Automotive Instructors Only)
Part 1 is a 5-day class held in Worcester, MA. The class is based on today's technology and teaching methods. What you are missing in your training will be answered. Week 1 is Hybrids, Safety, and a close look at each component.
Part 1 is 5 Days of the 10 Day Class called Electric Drive
$5,000 is for the first week it includes meals, a hybrid to drive, all handouts on a 10 gig jump drive, 3 ACDC EMV books in color, 6-night accommodation, and ACDC hospitality. One more night at the hotel is included on the last day of class, if needed, at no additional cost.
There is no requirement to pre-study, but you can. We will send you codes for our pre-recorded HEV and EV training, which is done online. Just request it and we will send them via Email.
This class is exclusive to automotive instructors only. Please check with the office to find a date that fits your schedule. 
The travel day is Sunday. Once you get to your accommodations, there will be a hybrid waiting for you and the keys will be at the front desk. 
The class starts by reviewing our new EMV College Level book

We will follow chapters 1 – 15 during the week

What Makes a Hybrid different from a conventional car?

Safety & Equipment (Including HV Gloves, Power Flow, and Pico Scope

We will be using a Honda Civic (2003 – 2005) Hybrid to learn the Honda IMA to introduce to your students

HV Battery Systems & NiMH
Hyundai Sonata System & VW HEV System Review

HVAC

Electric Air Conditioning Compressor

Equipment for HEV

Atkinson Cycle / LIVC
Instructor is Craig Van Batenburg, CMAT, L1, and L3 Certified
We accept PO's, AMX, Visa, Mastercard, Discover, and a check 30 days ahead of time.
Intro to Toyota on the Toyota Prius (2004 – 2009)
NiMH HV Battery Packs and Components
Rebuilding and reconditioning HV Battery Packs. Cell / Module Testing
Contactors, High Voltage Leak Test and Detection Circuit
DC-DC Converter Operation
Prius Transmission Construction and Function
eCVT function (Toyota and Ford Systems) / Resolvers
Electric Motor / Generator construction and function
Testing M/G with Milliohm Meter, Insulation Tester, and Stabilant 22a
Ford C-Max (same as Fusion) and Escape HEV
Regenerative Braking
High Voltage Battery Packs … Li-ion
Li-ion Cell Balancing

You will be UTube Certified too!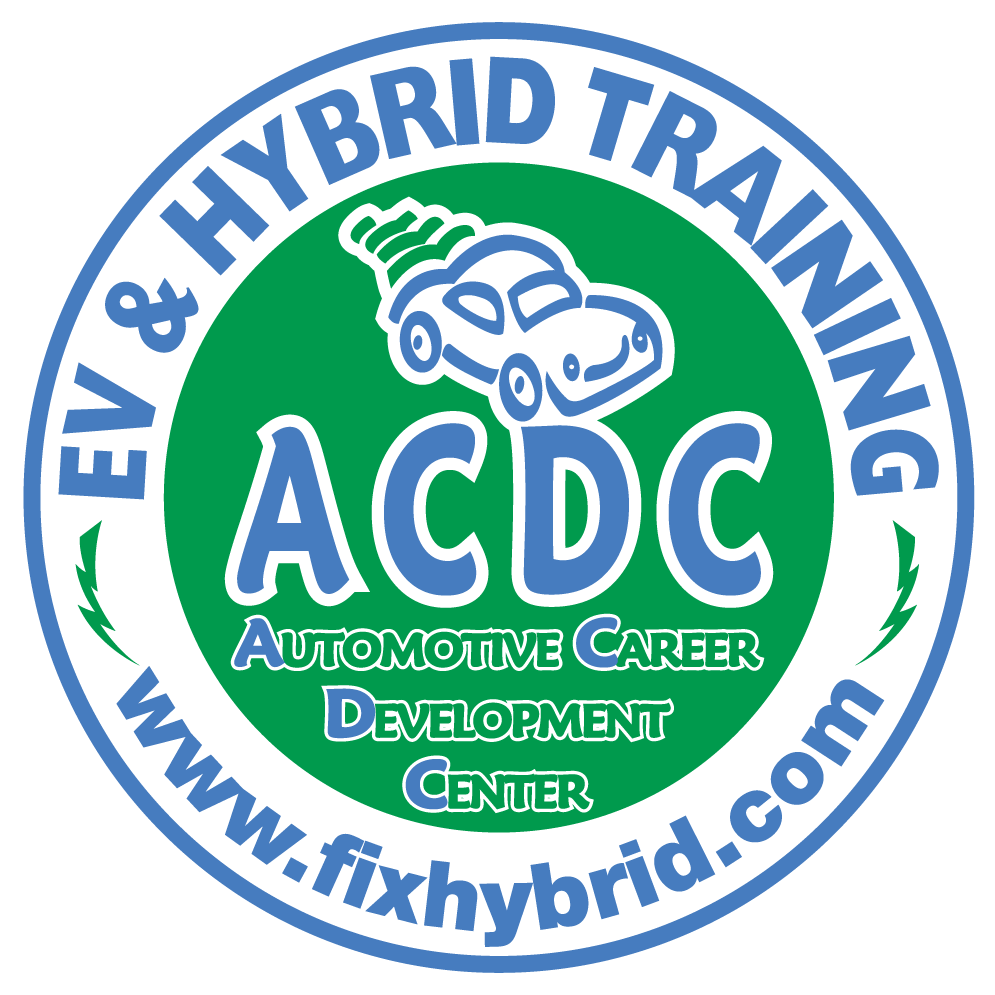 Towing / Jump Starting / Preventative Maintenance
Class Test after lunch. We will review any incorrect answers
Get caught up on any items from the week
Curriculum Writing
Test Question Writing
Education Support Program (ESP)
Review week one. Class ends at 5 PM
You've just completed week one and can spend the weekend at the hotel, as week two will start on Monday. Or you can fly home on Saturday and do week two at a later date.