I was a motorcycle mechanic before I was paid to fix cars. In 1972 Honda came out with the Civic and once I was trained by Honda on this little marvel, I was hooked on smart designs. But motorcycles have always been a part of my life and still are. My father road a Harley after WWII with me hanging on for dear life. I was 3 years old.
In August 2012 I blogged on the ACDC website about Mr. Honda and a man named Joe Bolger. Joe was bigger than life. On April 21, 2020 Joe passed away at 90 years old. He lived a long time and this is a tribute to him and what he stood for.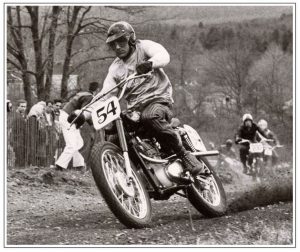 I met Joe in the summer of 1967 after I bought a used Honda 305 Scrambler and needed some parts. He was a co-owner of Sportsman Cycle Sales in a town next to Worcester, Massachusetts were l lived then and still do. Joe was in his late 30's and hired me because I couldn't pay the repair bill after he fixed the engine I blew up. Being a young crazy kid (weren't we all) Joe had me work the summer of '68 to pay off the bill. After that summer job, I was back for my senior year at Burncoat High school, but what I really looked forward to was working with Joe Bolger in the afternoons when school got out. After graduation it was a full-time job that ultimately lead me to a Honda Insight and rest is history.
Joe was from Prince Edward Island and as tough as nails. He was a motorcycle racer. He was physically strong and mentally tough. It may have been his years in US Army (he was a Canadian at that time) fighting in the Korean War or his time in PEI. Working under his direction influenced my character, mental outlook, discipline and honesty. As a business owner I never saw him cheat anyone. He made his own tools, when the factory tools were not good enough. He was smart, a genius some say, but I saw him as a role model, a mentor. After my own Father died when I was 20 in a tragic car accident, Joe was given the role of "Father" too. Over the years we grew apart and I started my own repair shop working on Honda two and four wheeled products. We saw each other many times but working together was gone.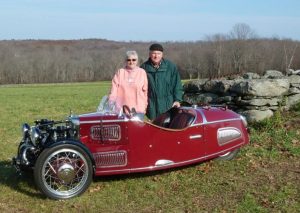 My last visit with Joe, and his wife Sandy, was Labor Day, September 3, 2018. I was riding an old Honda 250 VTR, with my granddaughter on the back, near Joe's house and we stopped by. Sandy loved the visit as she had never met Savanna, age 11. Joe sat quietly and looked on. It was a great ending to a relationship of 50 years. May we all be as blessed as I was to have a competent and helpful boss at a young age. It can set the direction for a lifetime. It did for me.