As a former shop owner turned hybrid / electric car trainer, this pandemic is the most disruptive event I have lived through. I have lived close to seven decades on this planet, five of which I have been working, four of them employing some great people. Here are my thoughts and some ideas as well.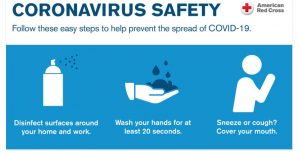 First, all of us at ACDC, including the four part-time technician/ shop owners (or sons of shop owners) that teach at the ACDC training center with me are feeling well as are their families. Our staff consists of Deb and myself; along with David "Oz", a veteran from Iraq and Afghanistan wars; Kena, a student at Worcester Polytechnical Institute studying electrical engineering; Oscar, a student at Worcester Technical High School studying automotive technology; Aiden, a college student Middlesex Community College taking mechanical engineering.
As you may imagine all of our live hands-on classes are postponed, but everyone is still working and no one was laid off.
Our company is continuing to develop more unique classes and we have more time for the completion of a three-year project, ACDC's "Hybrid, Electric and Fuel Cell Vehicle" college level book and support materials.
We have launched a completely new series on-line broadcast live twice a day. 8am and  2pm (EST) so everyone, no matter where you live can continue to learn and prepare for your future in EMVs (vehicles with orange cables).
Lastly, if you are wondering "why did this happen?", maybe that is the wrong question. This time is horrendous for many. Can you help someone in need is a better question? Can you offer support? Can you use this time wisely? ACDC wishes you all well and we are here to help you as we all get through this together.
Craig van Batenburg