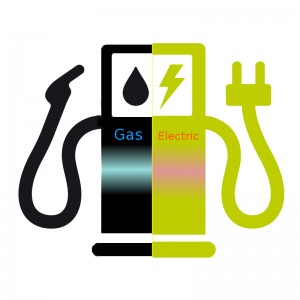 It had been a busy six months and the next six are booked. Why is ACDC so in demand when gas prices are staying relatively low and sales of EMVs are flat? If all you know about the world of high voltage cars and trucks are the headlines then the real story is not getting out. Here is ACDC take on the future of electrified motor vehicles.
Climate change gasses continue to climb, especially CO2. Wars are being fought over oil and US Forces are deployed in areas of the world that any disruption of the oil supply would be bad for America. Our money is still going overseas to buy barrels of oil as we waste that resource driving gas guzzlers back and forth to work without thinking of the wider impact. On the other side Neil Young is touring around the country singing songs to get the baby boomers back in line. He is driving a gas/electric retro Cadillac. In Massachusetts (My home state) there are enough Fast Chargers so that my Nissan Leaf is now a usable family car. Solar panel farms are growing so that we can shut down our largest coal fired power plant in Somerset. Our new Governor (a Republican) put 3,000,000 dollars into a rebate program for EVs and added to the $7,500 of Federal tax credit, a tax payer can buy a new EV (Smart EV) for $10,000 new, battery not included. Level II chargers (known as EVSE) have come down in price (from $1,000 to under $500). The used car market has many off lease EMVs for sale and it is a buyer's market so many people that could not afford a new EMV can buy a used one. Fracked gas in Massachusetts is under close examination. Wind power is growing at a faster rate than any other new form of electrical power.
16 years ago I was a shop owner and ACDC was a year old. I heard about a hybrid coming to America made by Honda. The Prius had been on sale in Japan for 2 years. Less than two decades ago the only real choice we had to drive was an oil burner, either gas or diesel. Today, we can all move away from that if we want to. Why would you not want to?