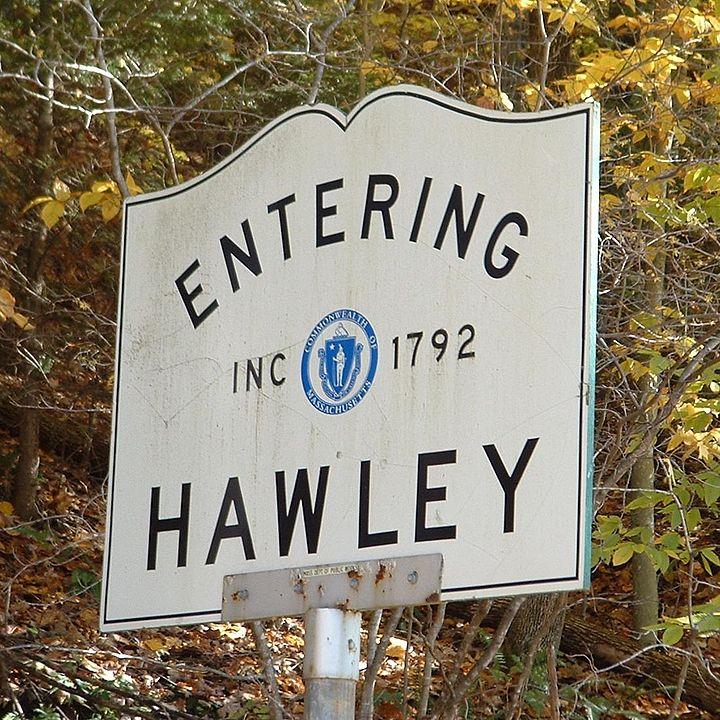 [dropshadowbox align="none" effect="lifted-both" width="250px" height="" background_color="#ffffff" border_width="1″ border_color="#dddddd" ]August in the Berkshire Mountains
When Deb and I were dating (1987-1989) my girlfriend showed me a piece of land in West Hawley, Massachusetts that she owned. It was a hundred miles west of Worcester, located a short drive from Vermont and New York State with a population of less than 350. After we married we bought a 1968 Aulite fiberglass 26 foot trailer and moved it onto the land. There was a well but we added a Honda generator, a couple 12 volt lead acid batteries and a Honda 12v fuel pump to push water into the sink and shower. Before the trailer there was an old blacksmith shop that was built in 1820. It burned to the ground the year before we met, along with many of Deb's personal belongings. Today the old Aulite is gone too and now a modern 400 square foot living space occupies this historic spot by the side of the road off the "Mohawk Trail" on scenic Route 8a. We have an electric power grid pole where the old one was burned away, a proper shower and the comfort of central air and good heat. A nice kitchen and lots of hot water. Propane does that job. No phone, no cell phone reception, no television and no internet. Just the way we like it.
Later this month ACDC is embarking on another new EMV trail, the Up Your Voltage Graduate Week (UYVGW) out here in the middle of nowhere. There is high speed internet a few miles away and if you drive up to a certain mountain top your cell phone will have two bars, so you are close to our connected world, but it is easy to disconnect for days. A great place to reconnect with your thoughts and desires, to unwind with friends and colleagues and work on your curriculum or scan an EMV for hours. Chris Horton (UYV Graduate) is joining us for the week to work on our Army Man model. Chris is the one screaming as he jumped into the ocean that many of our Up Your Voltage graduates have either done or seen. I can't wait for this new class and the work we will do together to advance our careers and give ourselves a needed break from the "Grind". Hope to see some of you there. It is not too late to sign up. You can also visit our camp in the woods. Wifes, spouses are welcome.
[/dropshadowbox]