This is a 9 Day class held in Worcester, MA. After teaching hybrid technology in classrooms for years, I kept hearing the same request "I want an extensive hands-on class". OK! It is here. Up Your Voltage! Classes have been held since June 2006. Everyone is better than the last as ACDC learns more and adds more value.
"Up Your Voltage" started with 3 ACDC HEVs in 2006, a 2000 Honda Insight, a 2003 Civic Hybrid, a 2001 Prius, and a 2004 Toyota Prius. Then a 2005 Ford Escape HEV was added. Next a 2007 Camry HEV, then a 2007 Highlander AWD HEV. A 2010 Prius (3rd gen) found a home and later a Honda Civic 2006 HEV (second gen) and a 2010 Honda Insight II. In 2011, a Chevy Volt and soon after a 2011 Nissan Leaf. Next was a 2013 VW Jetta HEV and a 3-year lease of a Chevy Bolt EV (It was turned back in). Add in a 2019 Kia Niro EV and you have almost every system needed to study EMV technology. In July of 2022, we added Tesla Training with the addition of a Tesla 2020 Model 3 AWD long-range, and a Ford C-Max Hybrid (same driveline as the Fusion HEV) in January of 2023. As ACDC is gearing up for the 2-wheeled market, a 2020 Zero EV motorcycle was added as well. A 2014 Vectrix EV 40 mph scooter joined the fleet a few years back. That is 17 different makes and models.
All of the ACDC fleets of cars will be here. Get yourself to Massachusetts and spend two weeks studying, driving, testing, scanning, scoping, servicing, and taking these EMVs apart. All I ask is that they run when you leave. ACDC has lots of parts to work with, scan tools, and scopes. The class is based on today's technology and teaching methods. What you are missing in your training will be answered.
What happens on the weekend off in Worcester. If you want to return home (assuming you live nearby, you can. The weekend hotel is included in the fee, so you can stay there. Borrow an ACDC and see New England (have your spouse fly into Worcester for the weekend. Take the train to Boston and learn the history of our founding Fathers and Mothers. Lots to do here. Everything is a short drive away.
9 Day HEV, PHEV, and EV at ACDC
$9,000.00 with a private room. Call Office to enroll or see if there is a seat available at 508-826-4546 or Email Craig@fixhybrid.com.
All classes, drinks, meals include breakfast at the hotel, all lunches on class days and once a week a great dinner out with the ACDC staff (some dinners will be on your own and also on the weekend), snacks, 13-night accommodation, transportation to use while you are here, all PowerPoint training materials on a 16 gig jump drive, (bring your laptop), the ACDC 360 page Hybrid, EV Color manual (written by Craig and sells $250.00), EMV College Level Textbook ($350) and our L3 Color Prep Guide ($150), electude (you will be asked to study online "Electude's HEV-EV class" and pass their test before attending Up Your Voltage), all our recorded web-based training for HEV, EV and OEM recorded webinars (over 30 hours of web training), use of shop equipment, use of HEV/ PHEV/ EV cars, an ACDC Master Hybrid Qualification (if you pass the written test and pre-qualify), and ACDC hospitality.
You will receive our 3 color books (eBooks) and HEV 101, EV 101, and OEM webinars no matter where you live. That is over 30 hours of online training. If you do not finish the pre-study the codes will allow you to study for 6 more months when you return home. At the training center, there is only hands-on training.
You can purchase ahead of time a Glove Safety Kit that includes High Voltage Gloves, Leather protectors, and a storage bag. Also ACDC patches, meters, hybrid parts for your classroom, and more. 
If you pre-qualify you will receive an "ACDC Master Hybrid Technician" certificate upon completion and testing.
Drive, Fly, Bus, Train, or Motorcycle your way to Worcester, Massachusetts (Boston is 40 miles to the East) or get picked up by the ACDC staff when you arrive in  Worcester. Settle down at the provided accommodation and attend a pre-meeting at 8 pm the night before. Try to get to the Hotel at about 6pm the day before. Get a good night's sleep and get ready for training that is first-rate, fun, and exciting. We will go where few have gone before! You will visit the ACDC office and store while you are here. We have cool and useful stuff.
Welcome Reception. The evening meeting at 8:00pm at the hotel is designed to start setting up the teams that will be working together, handling any questions and make sure everyone is ready for the class. It is about one hour.  
This day we jump right into the Honda HEVs and HV components. The theory part of hybrid technology was taught online, so we will review that. If you have any gaps in your educational background, ACDC will get you up to speed. High Voltage batteries will be disassembled and reassembled. The FEAR of high voltage will be put to rest. After a catered lunch, we will introduce you to PICO scopes. It is helpful if you have a laptop in class. You will be tested for your electrical knowledge on the first day and we will make sure everyone is up to date if you need help.  
Honda will continue and Ford HEVs will be studied later that day. Road testing is done by teams with an ACDC instructor with you. Craig Van Batenburg will lead the class, along with Aiden and other invited trainers. The class is an advanced class that continues where the day before left off. We will go over anything that is required by any student so that you have a complete understanding of the subject matter. Scan tools will be used this day. EVs will come later as the same components are used in both, HEV and EV.
Instructor is Craig Van Batenburg, CMAT, L1, and L3 Certified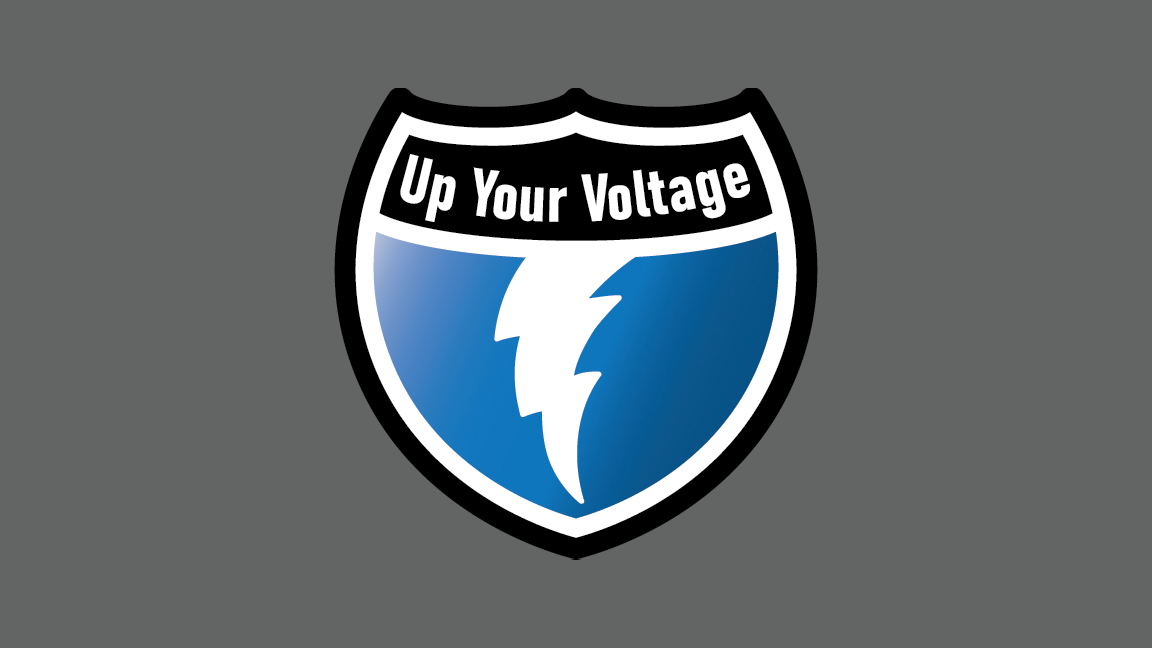 Toyota HEV training and more components. We will review carefully what we did as teams over the last two days. More battery training and workshop exercises plus more time using scan tools while driving the hybrid fleet. The ACDC shop will allow you access to lifts, tools, equipment, scanners, (this is a well-equipped shop) and give you time to carefully remove the HV battery packs, inverters, HV cables, DC-DC converters, and other EMV parts that are not used in ICE vehicles. We will test them as we go. We will have 3 teams with many group lessons. The hybrid cars will be rotated to another team and so on. Lunches are catered by one of our best local caterers. This class is a lot like boot camp, as it is total immersion
The morning is Euro Training. ACDC has a VW Jetta HEV in our fleet and has hired a local Euro Tech / Shop owner and Up Your Voltage Graduate (UYV), George, to design and teach this day. Euro day was started at UYV 58. You will be introduced to newer forms of battery leak detection, ways of isolating the HV system when working on the vehicle and PHEV and EV German technology. The class ends at 5pm and you are off for the weekend. 
Location:  24 Wells Street, Worcester, Massachusetts  USA
What happens on the weekend off in Worcester. If you want to return home (assuming you live nearby, you can). The weekend hotel you are in includes the fee, so you can stay there. Borrow an ACDC vehicle and see New England (have your spouse fly into Worcester for the weekend). Take the train to Boston and learn the history of our founding Fathers and Mothers. Lots to do here. Everything is a short drive away. We have 4 loaner cars for the weekend, so make a friend at class as you will be sharing a HEV or EV.
Once a week we will all have a great dinner out included in the fee. We have many local restaurants. This is usually Wednesday night. The other nights you are on your own for dinners.
Back at ACDC this morning after restful weekend. Matt, an Up Your Voltage (UYV) Graduate, is a tech at his father's shop and will spend the day with you teaching you what he has learned in the bay fixing and maintaining Toyota HEV and PHEVs. Tech tips and getting the Toyota training you need is what Matt does. Matt will also review Nissan Leaf HV battery issues and some fixes. This type of personal training in unique and the trainers are there to get you ready to fix EMVs when you get back to work. You will be ready for no-starts and drivability problems.
There are many EVs in the market. You will work on the Chevy Volt, Nissan Leaf, and Kia Niro EV. They all plug-in. Knowing how EV's charge off the grid is important. Tesla, in early 2022, allowed the aftermarket to access service information and sold a Tesla scan tool. That is what ACDC was waiting for. Tesla training was included in our classes in the fall of 2022. We have many parts and the factory Tesla scan to use in class. Tesla will be taught on day 8. This is your future. Consider this the day we look into the immediate future.
We accept AMX, Visa, Mastercard, Discover and a check 30 days ahead of time.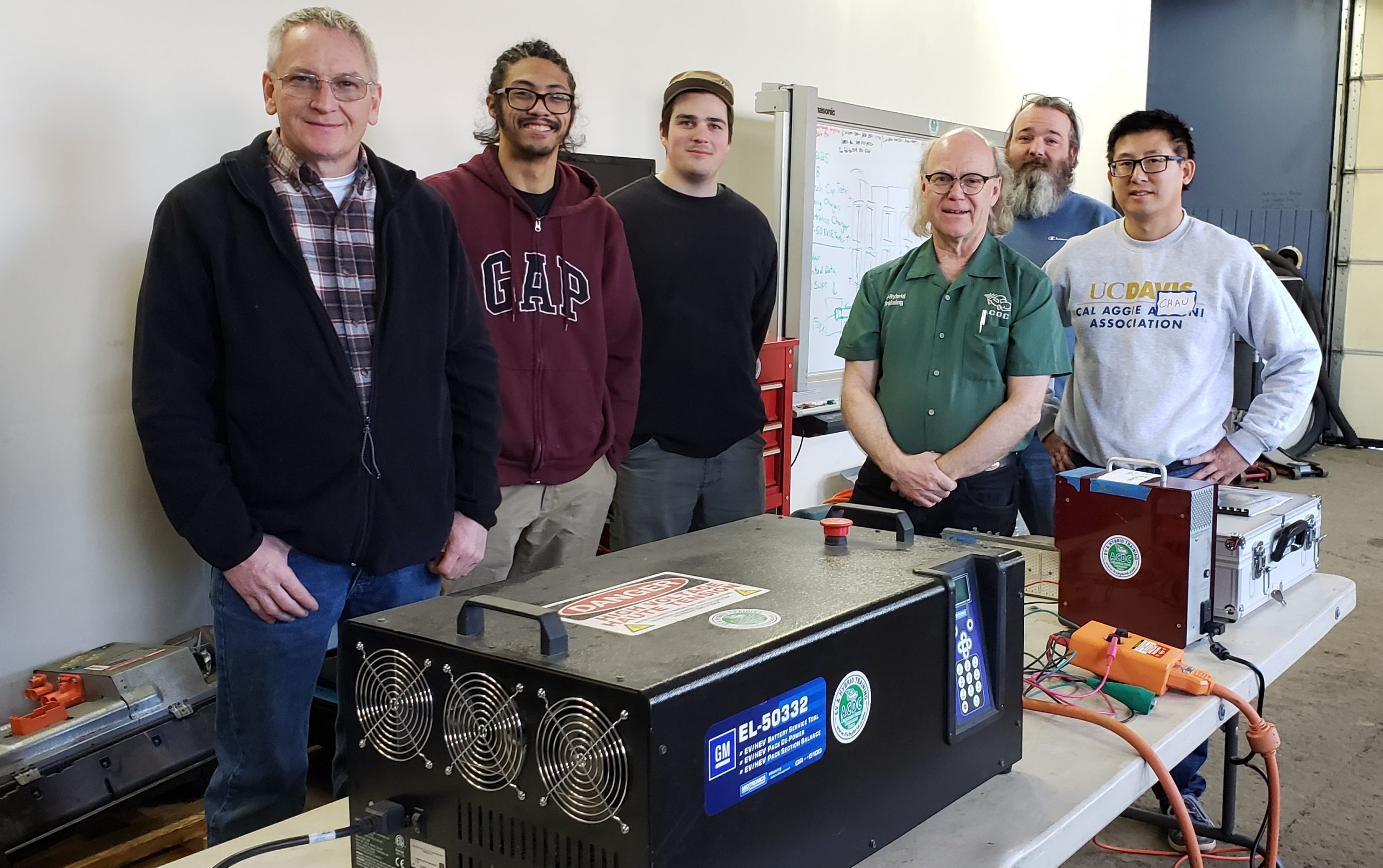 We will discuss common failure items on the most popular EMVs. Also will explain why jump-starting a hybrid car can be detrimental to the high-voltage system. More time will be spent on scanning cars that we have bugged with real-life problems. Specialized test procedures that were created at ACDC will be taught and you can practice while you are here. If you are unfamiliar with testing resolvers we will take out the mystery.
Day 8 is Tesla day. As you may know, we also have a multi-day Tesla only class. Today we will spend 8 hours helping you learn enough to get started with this popular brand. Learn about the Tesla Tool Box, parts availability, common problems, and a lot more. Over 1,000,000 Teslas are sold each year.  
We will review carefully what we did as teams over the last two weeks. There will be time for each team to present a "teachable moment". The list of "What I wanted to learn" will be reviewed.  A good wrap-up session. More training on what he missed or the class feels they need more of. Fuel cells will also be a subject. After lunch is a written test. It will be corrected in class and any wrong answers will be gone over again. A group photo, and at 5 pm it is graduation time. Your mind will now be ready for any hybrid or EV problem that comes your way. "Up Your Voltage!" will be your mantra.
Optional FUN before or after class:
Relax and enjoy ACDC country on your own. Borrow an ACDC Hybrid before or after the class and see the country side. New England is a beautiful place (your only addition cost is more hotel nights and some food)
ACDC needs the cars back before class. This is on a "first come, first serve" basis so call ahead.