To Order call the office at 508 826 4546
Or go to the "Contact Us" Page and send us a message.
We don't use online ordering to ensure you get exactly what you need.
CAT III Rated Insulated Tools (AZJ001)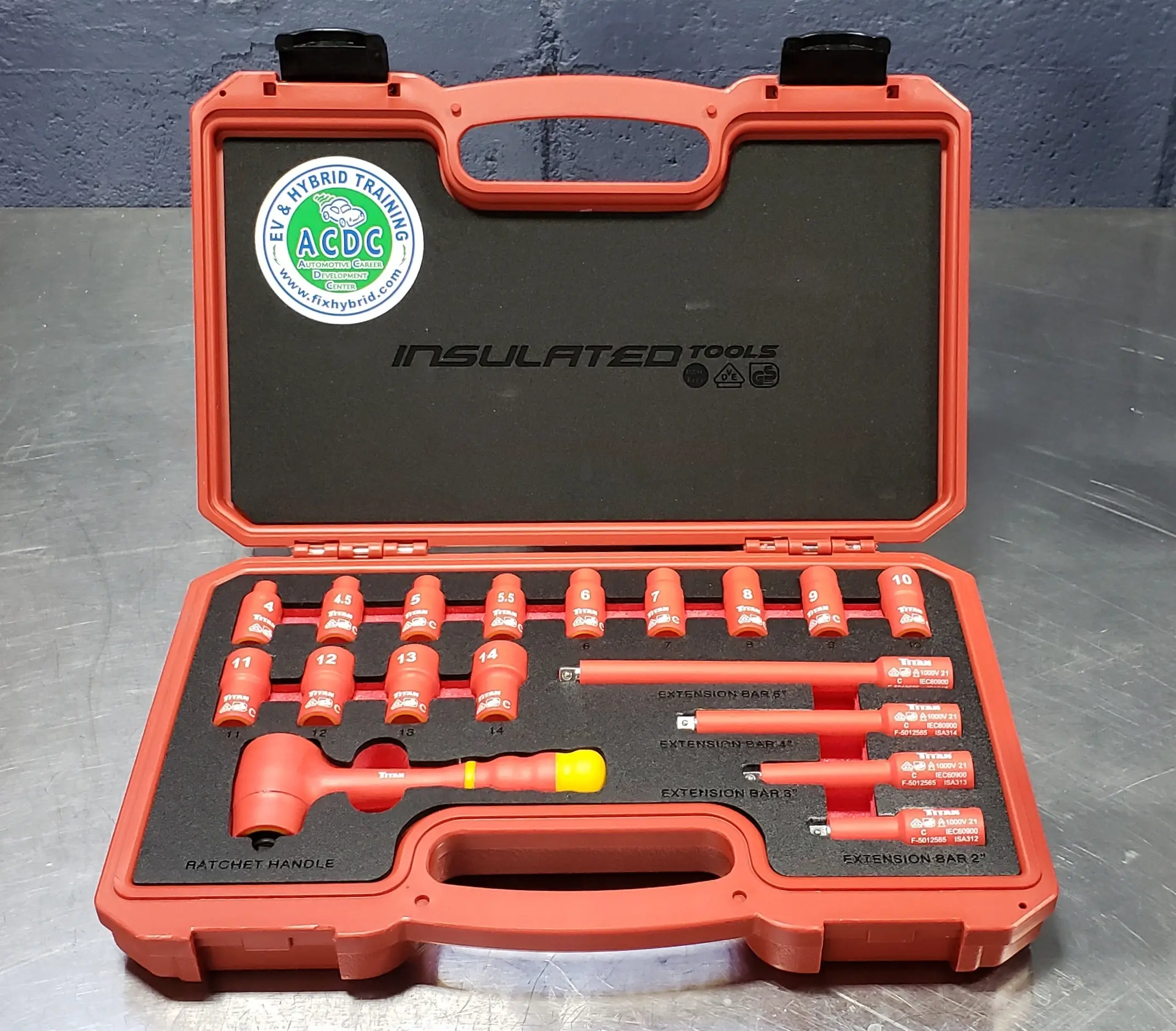 Share this product
When you are working on any HV pack, be careful as it still has enough voltage and current to hurt and kill. This simple kit we have assembled offers an affordable grouping of insulated tools rated to 1000 volts. Us these when removing cells or modules inside a pack. Depending on the OEM, you may need more.