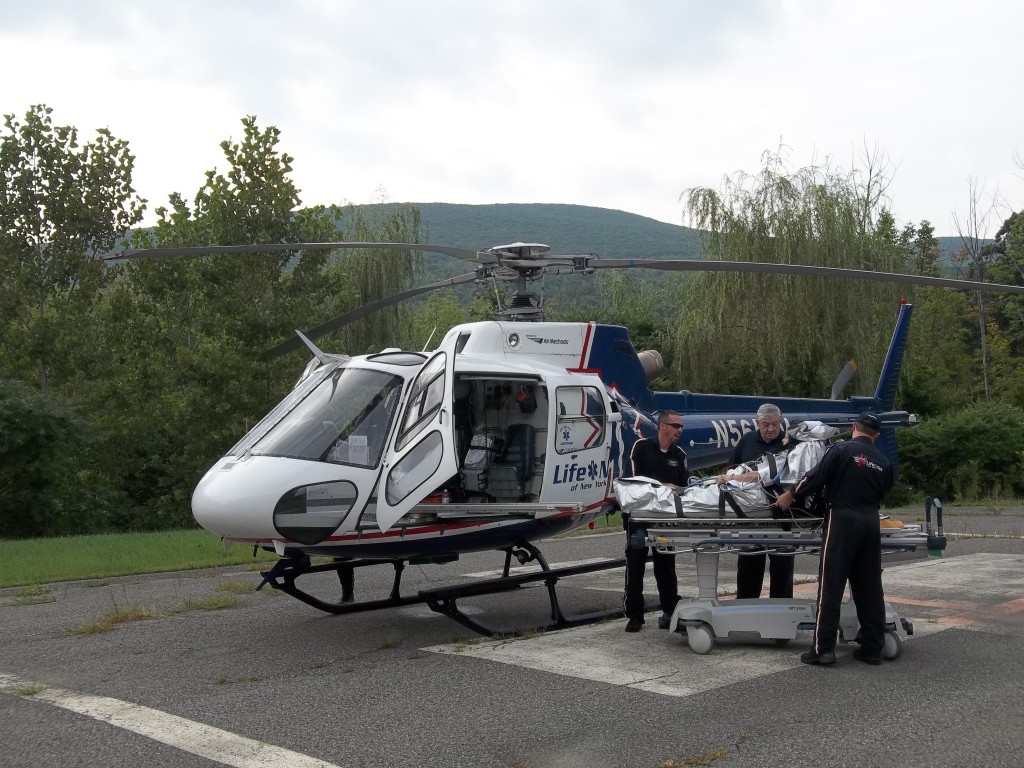 Hello,
This months blog is not about hybrids. It is a personal story. Many of you know Deb, my wife, and this is about her. 
What started out as a routine visit to our summer place in Western Massachusetts ended up as a quick trip to the E.R. As we study the symptoms of a bad inverter or the scan data of an out of balance battery we learn what to do to fix it.  It may seem exciting the first time we remove a high voltage part from a car without getting zapped. And many times I make reference to technicians as DMMs.  That is a "Doctor of Moving Metal" which I still like the sound of.
August 25, 2012 was a Saturday and my family was heading to the Cummington Fair near our place in West Hawley, MA. We drove the Chevy Volt and were looking forward to some corn on the cobb, lots of fun and at 8pm the demolition derby with our friend Jamie Wooldridge behind the wheel of his beat up Subaru. As we pulled into the grassy field that doubled as a parking lot Deb felt a pain shoot through her arms, up her neck, around her back and into her jaw. It hurt. Mike, our 21 year old son and his girlfriend headed into the fair and Deb and I waited for the pain to subside. It didn't. With 11 miles of range left in the battery we needed to go 36 miles to the closest hospital. Thanks internal combustion engine. 40 minutes later Deb was wheeled into a hospital in North Adams and Dr. Rodriguez (a real doctor) went to work on my wife. She was having a heart attack.  This small town hospital called for a helicopter and Deb was flown to the city of Springfield where she underwent surgery. Dr. Peterman installed a stint in her heart.  She is back to work at ACDC but is taking it slower at the office. A lot of things had to go right and they did.  We are all grateful for that.
When I was running my repair shop I told a Doctor that we had to rebuild his engine. He didn't like the estimate and we chatted about what an engine overhaul included and I made the comment about me being a DMM and that the engine is like the heart. Little did I know he was an open heart surgeon. He explained to me that the biggest difference between him rebuilding a heart and me rebuilding his engine is I get to turn off the key.  Point taken.
We are very happy that Deb is OK and you can all still enjoy her laugh, that great smile and her loving manner.   
Her Husband of 22 years and counting.
Craig Van Batenburg 
Update September 25. Deb is doing great and just got back from Germany with me. Good news.