ACDC Offers a High Voltage Glove Testing Program
When you buy a pair of Safety Gloves for Hybrid, Plug-in and Electric Car work, you can sign up for ACDC Glove Testing.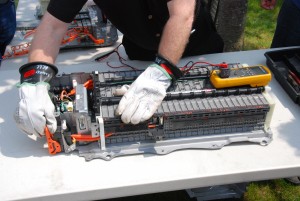 OSHA has a "gray area" in their rules. You have 6 months after you buy NEW gloves to have them re-tested, sort of. The rules state "from First Use".  Well, try explaining that to an OSHA official. You may note that the new gloves you bought have a date on the cuff. That was the day they were tested or when they are due. All HV Gloves must be tested before they can be sold. Unlike most other glove retailers, we test them before you buy them so they are ready to ship ASAP. The date may be expired, but don't panic, all is OK.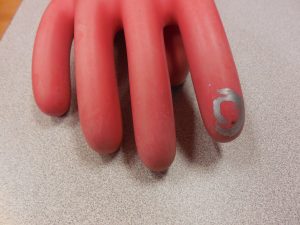 ACDC Program: Every 6 months you get a pair of HV Gloves (recently tested) sent to you 2 weeks before yours expire. Then you put your expired gloves back in the in the pre-addressed and stamped envelope and return them to ACDC. 6 months later we do it again. No worries about being unsafe or out of compliance. OSHA does visit shops to see if you work on hybrids and require this type of glove at work. They need to be tested every 6 months, or if NEW, 6 months from first use.
Fees: $90 per year per pair gets you 2 tests. 
If you need anything related to Hybrid, Plug-in and Electric Car work, please keep ACDC in mind.
To learn more call the office at 508 826 4546
Or go to the "Contact Us" Page and send us a message.